Company Overview
Interchem Limited was established in 1999 and has quickly grown to become one of the largest Importers and Distributors of Specialty Chemicals, Welding and Industrial Supplies, Fire Protection and Safety, our improving and expanding divisions; Janitorial Supplies and Equipment; Automotive Detailing and Maintenance divisions in Trinidad & Tobago. The combination of our superior product lines, advanced technical support, and our emphasis on quality assurance, safety, and environmental protection, enables Interchem to be an ideal choice for a continued long-term relationship with your Company.
Interchem Limited is one of those rare companies that stock and delivers within hours, all the products that we sell. Our service is unmatched and you will experience a genuine desire on our part to be as professional, efficient and responsive as possible to your requirements. The Company is now structured into five operating divisions; Specialty Chemicals; Welding & Industrial; Fire Protection and Safety; Janitorial Supplies and Equipment; Automotive Detailing and Maintenance.
Just what you need!
Our service is unmatched and you will experience a genuine desire on our part to be as professional,
efficient and responsive as possible to your requirements.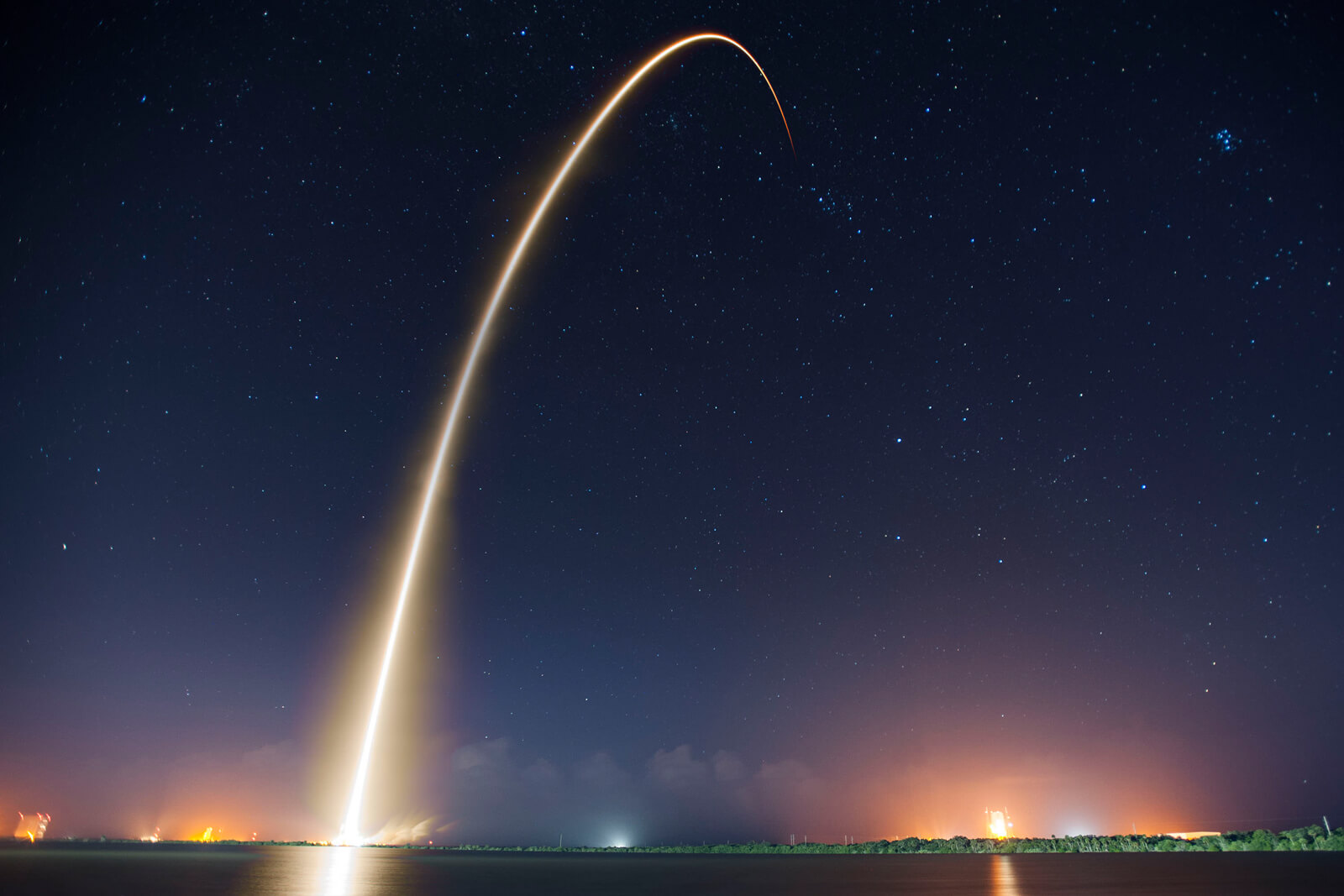 Specialty Chemicals, Adhesives & Sealants

The Specialty Chemicals Division covers a wide range of products for the Aviation, Automotive, Construction, Energy, Industrial, Commercial, Marine and Petrochemical Industries and consists of cleaners and degreasers, fuel additives, sealants and adhesives to rust removers and converters.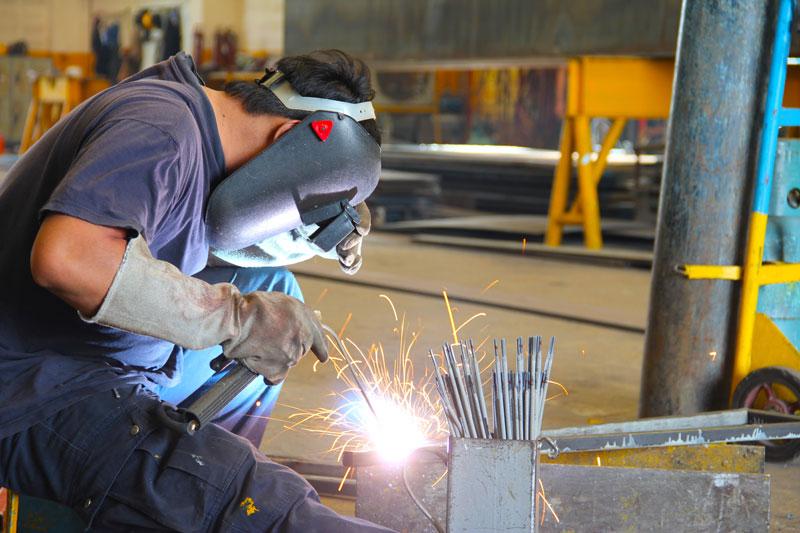 Welding & Industrial Supplies

The Welding and Industrial Division has products ranging from welding machines and accessories to grinding and cutting discs, accessories and protective equipment.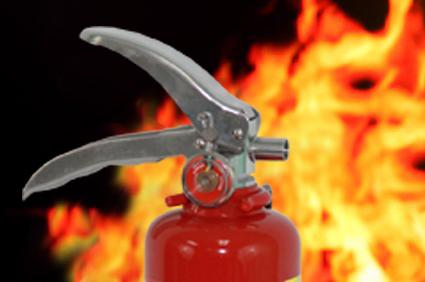 Fire Protection & Safety Supplies
The Fire Protection Division offers well-known brands targeting the need for Fire Extinguishers and equipment, fire proof cabinets and materials, as well as Database Software for tracking extinguisher inspections and service. Our exclusive brand "TITAN" is featured as a top contender in the Fire Protection and Safety markets.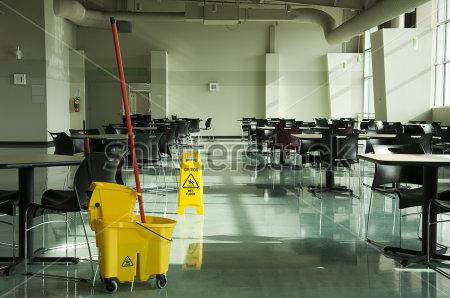 Janitorial Supplies & Equipment
Maintaining a clean environment encourages greater productivity and confidence. Whether you require the best brands or competitive prices, Interchem's Janitorial Division is your one stop shop for all your cleaning and facility maintenance needs. With our line of janitorial products combined with our excellent service we guaranty your satisfaction.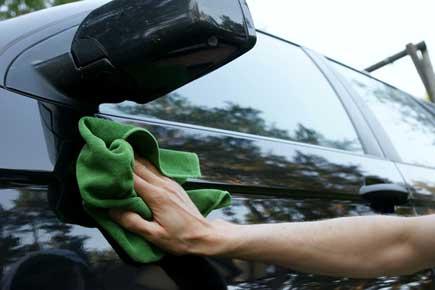 Automotive Detailing & Maintenance
We specialize in providing the highest quality car care chemicals and car wash accessories. Beginners and professional detailers want to keep their vehicles to a standard higher than anyone else, by consistently choosing our products over the rest. "Maintenance detailing is just that; a program designed to maintain your car in its current condition". We at Interchem provide you with superior products to protect your vehicle against the elements. With regular maintenance, your car will retain its original showroom appearance.
Our Mission
To be recognized as the premier supplier of specialty chemicals, construction products, and industrial and institutional consumables, offering the best available technology. To constantly strive to improve our product and service offering, so that we can greatly contribute to the prosperity of Interchem, for the benefit of our customers, employees, and shareholders.
Fundamental to the success of the Interchem mission is:
CUSTOMER SATISFACTION THROUGH QUALITY PRODUCTS AND SERVICE
Interchem will strive to assure our customers satisfaction. This will always be our number one priority. We want to be recognized as the most responsive, accurate, and skilled in the market sectors that we serve.
INTEGRITY
Interchem will hold to the highest standard of fairness and integrity. The idea of treating customers fairly with integrity is the most important guiding principle of all.

QUALITY
Interchem will supply only the best available products from world-class manufacturers that meet the strictest quality and environmental standards.



INTEGRITY
Our employees are our most important assets, without which we could not achieve our message of providing the highest quality products and industry leading service. Honesty, Integrity, and commitment are the values that govern our work.



2023


PRESENT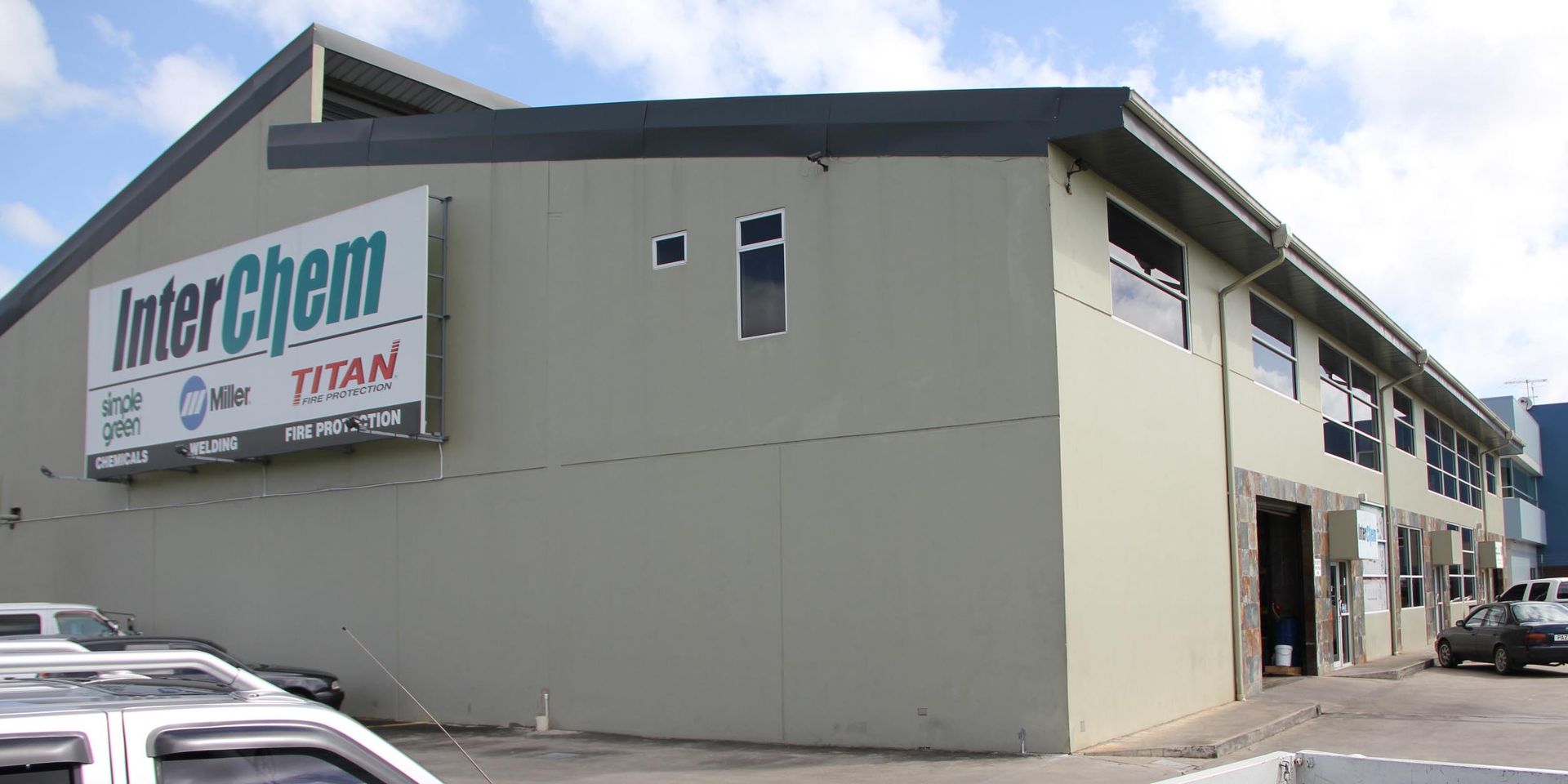 9TH AVENUE SOUTH, BARATARIA.
Our Welding and Industrial, Fire Protection and Janitorial Divisions…..
In 2008 the decision to sell the Construction Division was made and two new divisions were formed and launched, the Fire Protection Division and the Welding Division. With this expansion, the varied product lines were tailored to the suit the needs of customers. Interchem launched "TITAN" a new line of customized portable Fire Extinguishers to meet the market standards giving clients exceptional value for their money. A full service department was established ensuring continued activity and backup for this brand, adding a variety of related products. We became distributors for both Miller Electric and Angus Fire further strengthening our market presence for these divisions.
Throughout the years Interchem's success kept moving in the right direction with our continuous range of products developing every day. Since inception we have been carrying Janitorial supplies targeting certain needs within that niche market and have now developed a Janitorial Division with access to numerous product brands.

9TH AVENUE SOUTH, BARATARIA.
In 2004 Interchem moved to an even larger facility, located at 9th Avenue South, Barataria. With two divisions, Specialty Chemicals and Construction , the need for further diversification was evident and the research and development process continued.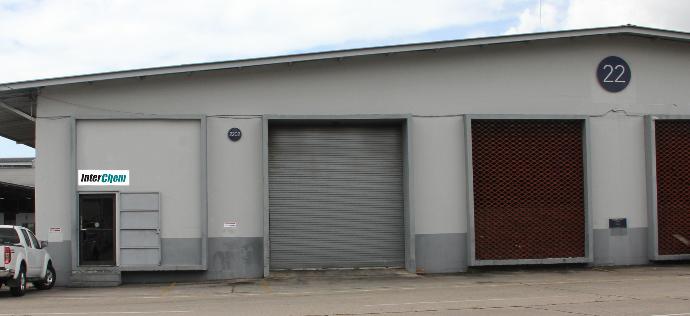 FERNANDEZ COMPOUND.
In 2001 Interchem moved to an 8,000 square foot facility at Fernandez Compound. This gave us much needed warehouse space and easy access to our products in one location. With new employees joining our team, new markets opened up and Interchem targeted the Oil Field sector and launched the Construction Division . Interchem's increased focus in the Industrial sector brought a major account onboard in 2002. Bringing on the Sika brand and another key supplier in Janitorial supplies, the growth of Interchem was moving forward at a steady pace.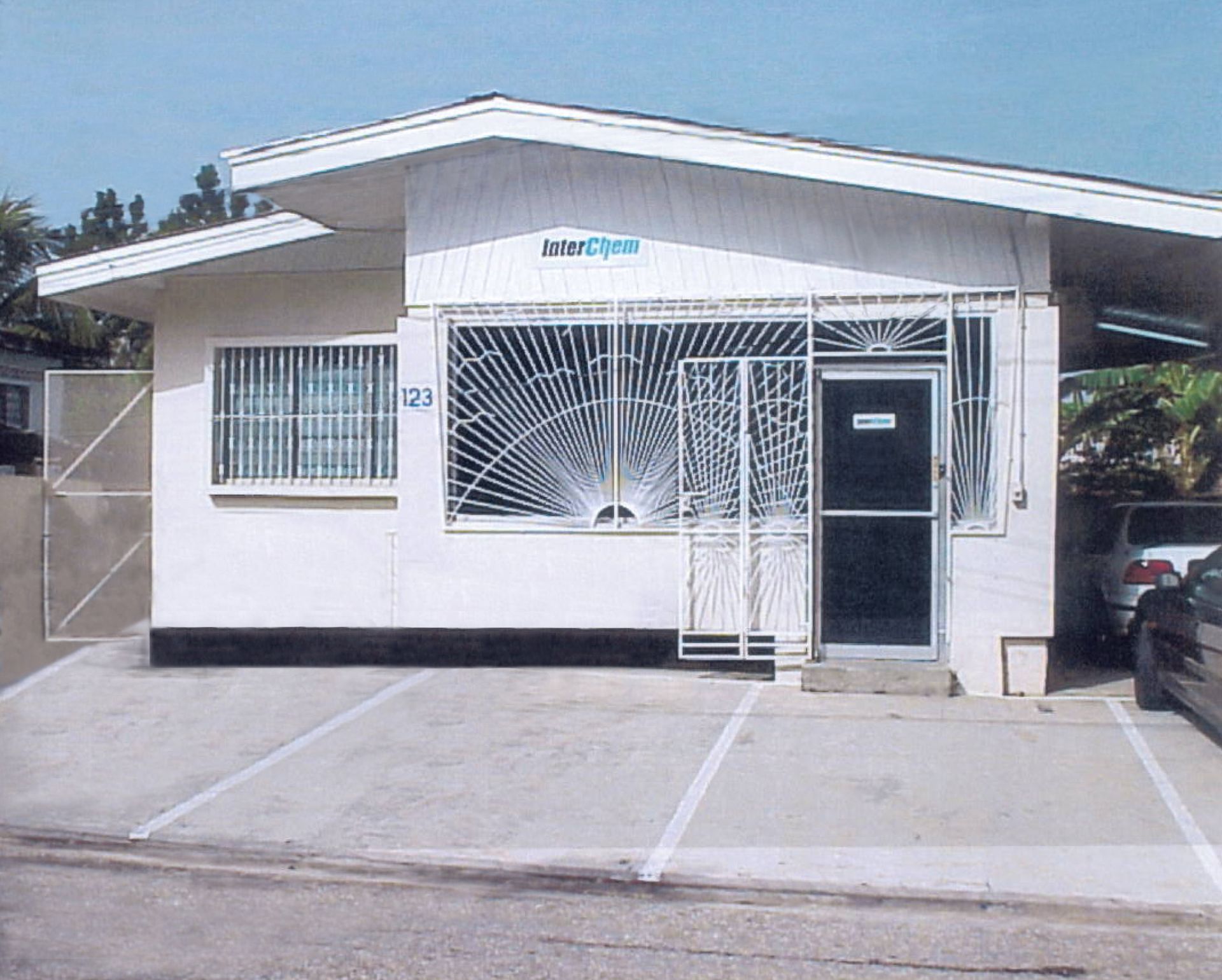 123 ROBERT STREET, PORT OF SPAIN.
Interchem began its operations at Robert Street, Port of Spain with less than five (5) employees in a 2,000 square foot facility. Through vision, commitment and passion, our CEO created the solid foundation on which we stand today. By sourcing unique product lines through exhaustive market research to target the needs of customers, the Specialty Chemical Division was born. Developing relationships with key suppliers placed us on a higher level and Interchem's Specialty chemical line and Janitorial type chemicals changed how companies in Trinidad and Tobago viewed us in the market. Brands like Amrep, Corrosion X, GE Silicones, ZOK , and the evolving market for environmentally friendly products, allowed Simple Green , the number one product in this sector, to place Interchem in the limelight as a very dependable service oriented company.

Growth and Progress!
Presently with over thirty employees and five divisions, we have grown to service the needs of our demanding market
and will continue to do so in years to come.